heather and i left for our show pretty early. we walked around and had dinner and took some pictures. this was funny it was like a wig place. i liked the before and after pictures. (this is my hardcore face.)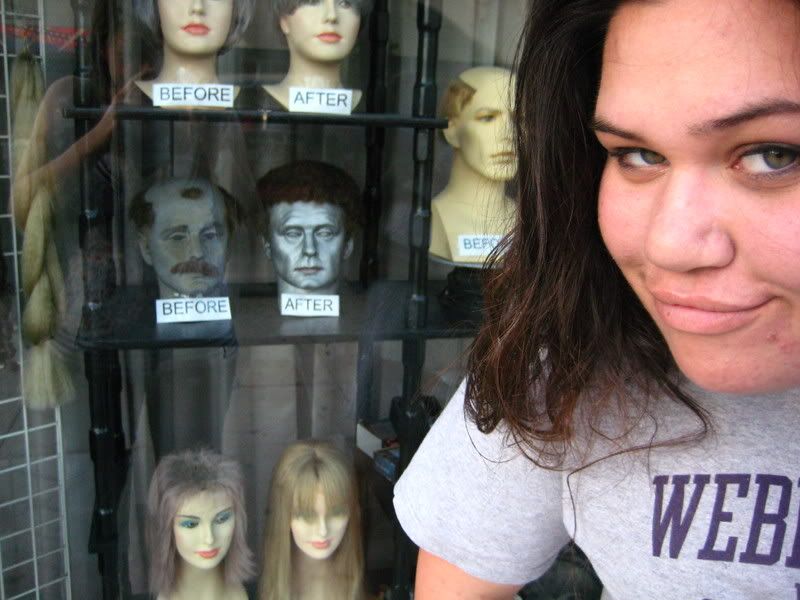 we got to the el ray theater at 6pm, doors didn't open until 8.
but it was a nice day so the doors to the venue were open. heather and i walked in. we said hi to everyone on the way in and smiled and no one said anything. i'm from barcelona was in the middle of their sound check. so basically we got our own private show.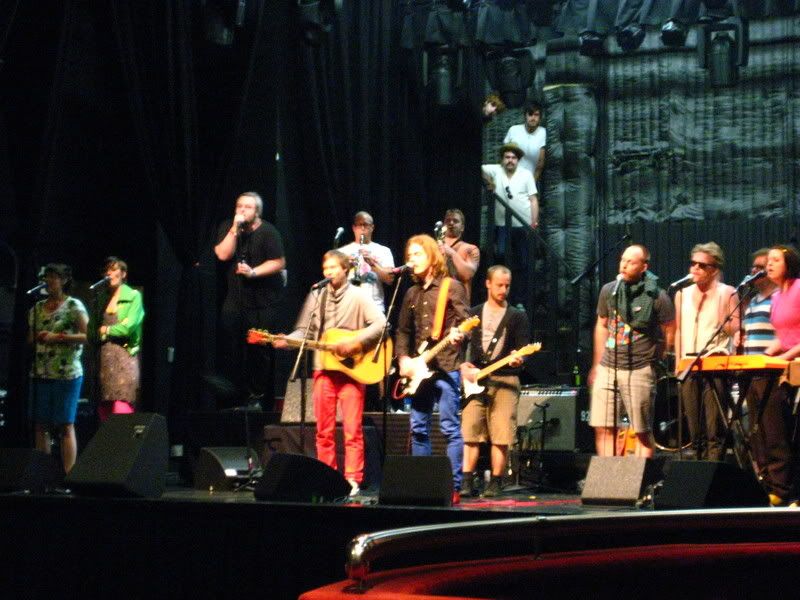 then the opening act, dusty rhodes and the river band, went on for their sound check. heather got the awesome idea of going back stage. so we got up the courage to walk down a hall way that lead to the back stage area. but then we found out that to get back stage you had to go on stage and then up these stairs. we stood there for a few minutes freaking out and trying to decided if we had the balls to do it.

we finally decided to go for it. we walked on the stage while dusty rhodes was playing and went up the stairs to the band's dressing room.

there were about 5 of the 20 band members there and they were blowing up bunches of balloons. and we asked if we could help. we told them we were fans who had snuck backstage and in their cute sweedish accents they said, "ooohhh so you are outlaws?" and then we took pictures with them.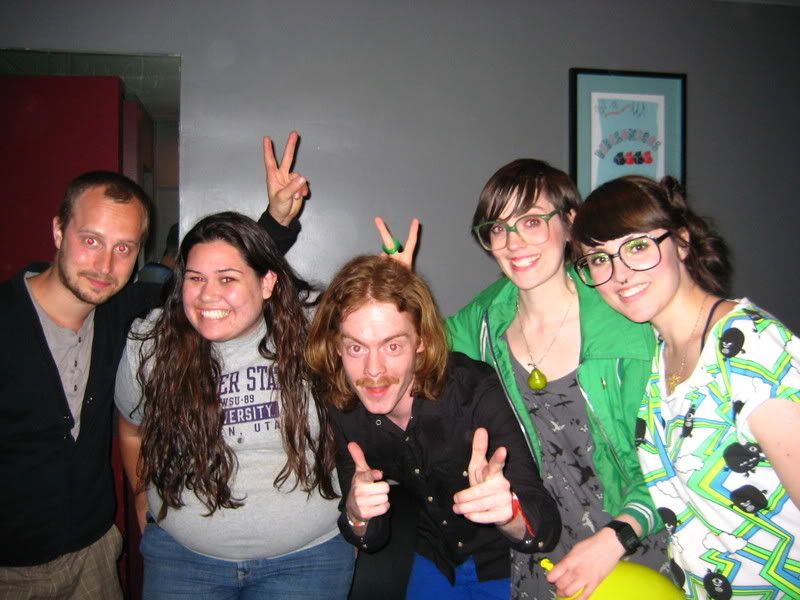 so at this point it was time for people to start coming in so heather and i were going to go outside to get our tickets. but there was a lady guarding the door and she assumed that we were with the band because we basically were at this point. but she said we couldn't leave without a orange wristband. she told us to get a wrist band from the stage manager. we really wanted to do the right thing but she was so set on us getting our wristbands that we didn't want to argue. so we tried to go back stage again. but they wouldn't let us go back without a wristband. we were stuck in this weird limbo of trying to get outside and pick up our tickets and going backstage to find the stage manager to get our wristbands which didn't exist. we finally decided to just tell the lady we would buy tickets. (which we had already done). and we got in line and got our real tickets.

dusty rhodes and the river were up first. i liked their music. its this sort of bluegrass rock stuff. with a mandolin, violin, keyboard, organ, drums, guitar, and bass. it was fun. you might recognize the guitarist from la ink. he got a memorial tattoo to cheese on the show.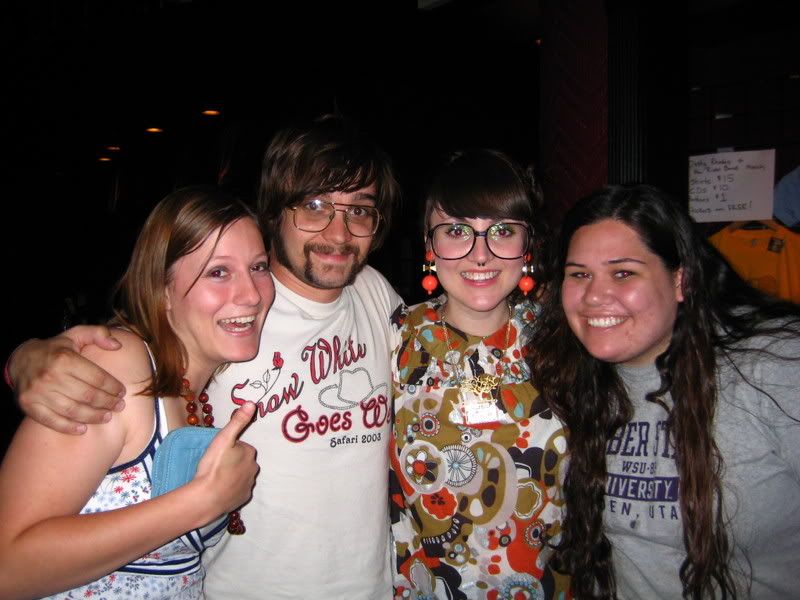 during the downtime they threw a bunch of balloons into the crowd so we used heathers sharpie to drw faces and write inspiration messages on them.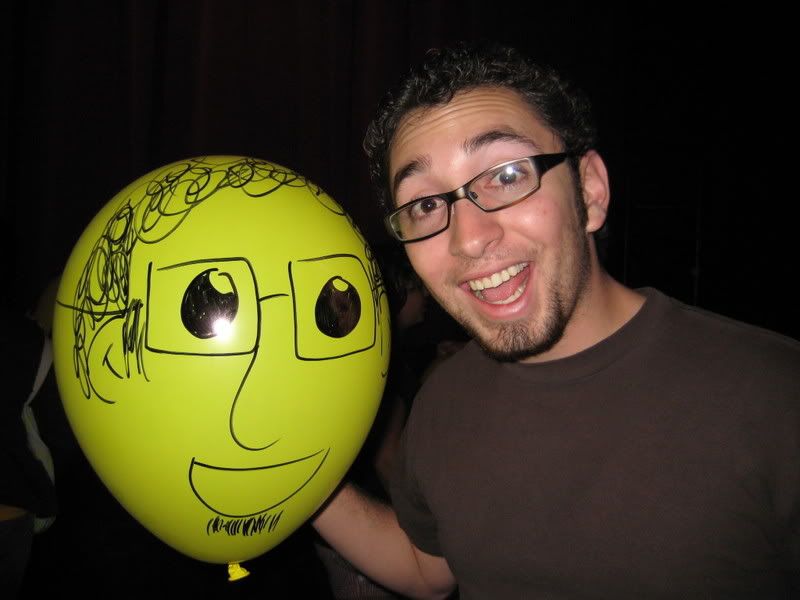 then the entire crowd was playing a game of keep up with all million balloons.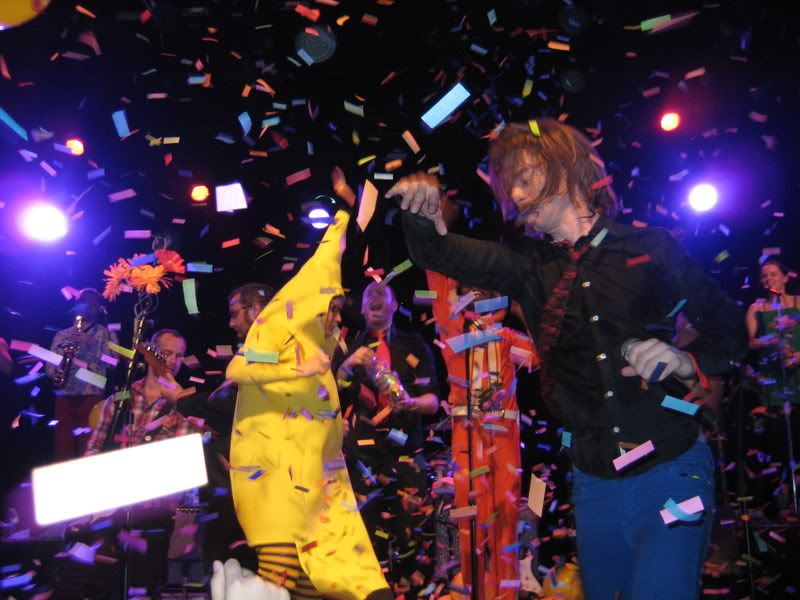 then it was time for I'M FROM BARCELONA. :] :] :] :] :]
they were sooooooo much fun. like seriously i think the most fun i have ever had at a show. and i have had some fun times. there are so many people in the group and they all brought so much energy. confetti all over the place. crowd surfing. i sang the chorus of "tree house" into the microphone. :]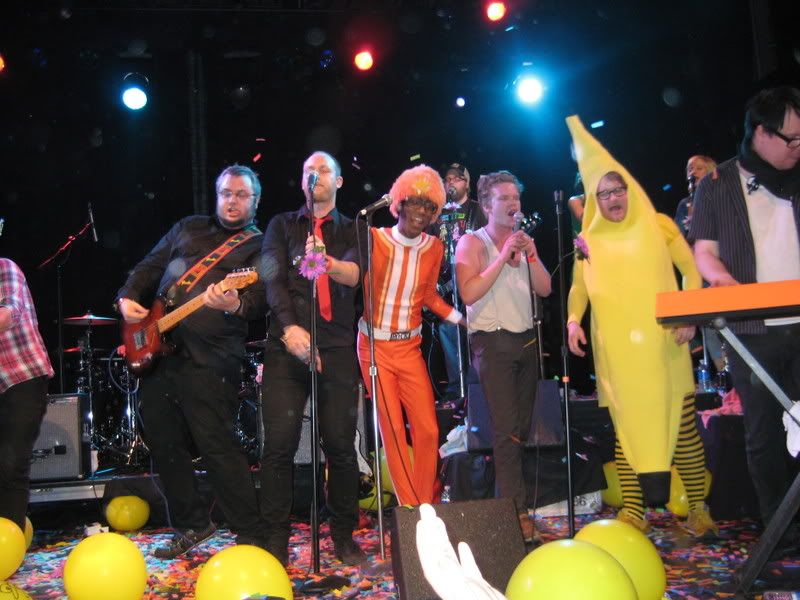 then dj lance, formaerlly of the aquabats, now from yo gabba gabba came on stage and danced around a bit.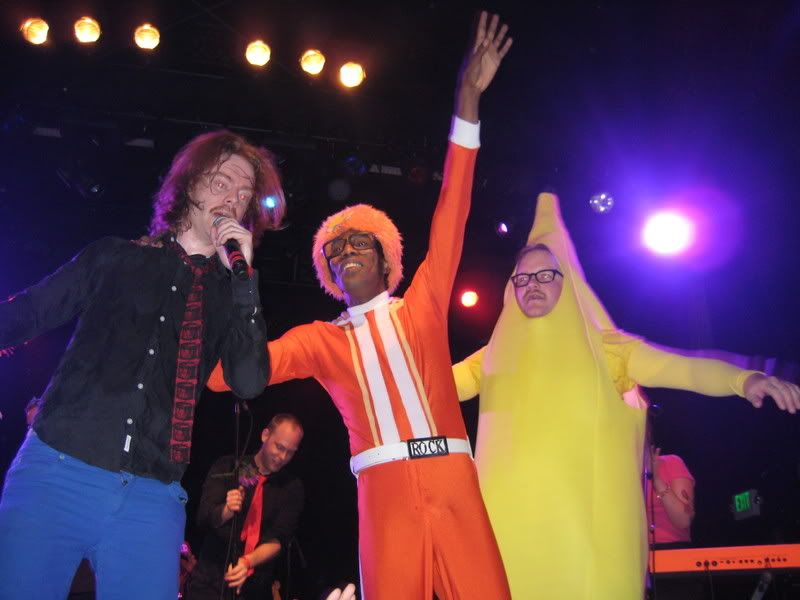 the show ended with all the band members jumping off stage and starting a congo line. then the dance paty started, complete with break dancing and limbo.

aaaaaahhhhhhmazing.